About This Course
In a world of increasing customer expectations, huge choices, and greater transparency, marketing is getting tougher, and it's the businesses that are taking a proactive approach that are the ones who are winning.
In this training course, Andy Hanselman explores how winning 3D Businesses make their marketing work and introduces the principles of modern, effective marketing in today's crowded markets. By blowing away the 'buzzwords' and 'myths' of marketing (this is not about 'advertising' or 'hype') he will help you take a serious look at your approach to finding, attracting, and keeping the customers you want, identify ways to do it better, and vitally, help you apply them to your business.
It's about being 'Dramatically and Demonstrably Different' - doing things that your competitors aren't doing – even better, its things that competitors can't do! That means doing things that make you 'stand out from the crowd'! It means doing things that get your customers talking about you and telling others. Today's interactive and interconnected world means that this is even more relevant and powerful today... and will continue to be so.
'Dramatic Difference' is only any good if customers want it, recognize it, and are prepared to pay for it. Even better, is that they are prepared to pay more for it! As a result, 3D Businesses choose 'em or lose 'em', Which means that they 'choose' the customers they want to work with and ensure that their marketing efforts are channeled accordingly to get ahead and stay ahead of their competition. Andy will help you identify who your 'best' customers are and focus your efforts and resources accordingly.
It's also about establishing proactive business generation systems and processes to generate sufficient levels of inquiries, leads, referrals, and opportunities to help you meet your targets.
As well as comprehensively reviewing your current approach to marketing and the effectiveness of both your online and off-line business generating activity, you'll be given tools and proven processes to seriously improve the impact of what you do and need to do!
Andy Hanselman helps businesses, leaders, and teams create a competitive advantage by 'Thinking in 3D'! That means being 'Dramatically and Demonstrably Different! He has over 30 years of researching, working with, and learning from successful disruptive and forward-thinking entrepreneurial businesses and their leaders and is a recognized expert on business competitiveness. This has helped him identify the 8 Characteristics of 3D Leaders. Not the latest 'fad' or hyped 'panacea' for business success, nor a list of do's and don'ts, or 'magical answers', but proven methodologies and processes that help successful winning leaders grow and develop their business, teams, and themselves.

He has worked with a huge cross-section of businesses and sectors and has worked with businesses as wide-ranging as Tommy Hilfiger, Asda, B Braun, NHS, Universities and colleges, Vigor Enterprises Kuwait, Specsavers, Pallex, Grant Thornton, Jelf, Santander, Travelex, Mobile Mini, and Ronseal and thousands of small and medium-sized growing, entrepreneurial businesses.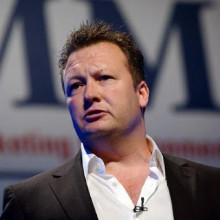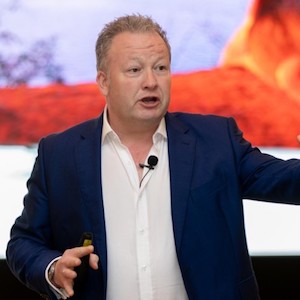 This course is for anyone looking to get to grips with the way they market their business and their products and services. You may be a business owner wanting to maximise the effectiveness of your marketing efforts, resources, money and activity, a senior marketing manager looking to review their marketing approach or a product or marketing manager responsible for hitting sales and marketing targets. Equally, you may be someone who simply wants to develop their marketing knowledge and skills for current or future positions.
 Seat Time
1 hour 25 minutes
 Languages
British English
 Key Features
Offline Exercises, Supplemental Resources

What Will I Learn?

What exactly is 'marketing' and vitally, what does it mean for your business?
The common marketing mistakes businesses make and how to avoid them
Why Should I buy from you? Developing a 'Dramatic Difference' that differentiates your business
Standing out from the crowd – Demonstrating that 'Difference'
Choose 'Em Or Lose 'Em! – Identifying and targeting the customers you WANT to work with
Make Sure You're Getting Enough! – Taking a proactive approach to lead generation
Doing it consistently and getting everyone 'on board'
Developing your own 'Marketing Plan Of Action

Check your inbox to confirm your subscription